Download the Summer Pudding Concert Programme here!
Our next event will be our Summer Pudding Concert (see poster here) on Sat 2 July 2022 at 7.30 in Christ Church, Waterside, Chesham, HP5 1PY.  This will be a roughly one hour programme followed by puddings which are included in the very modest ticket price! Tickets are £14 and £10 for students or under 18s. Under 12s are free.  They can be obtained in advance from Perfect Pitch, The Broadway, Chesham, from members of the choir or directly from 07956 125775.  Tickets will also be available on the door, for cash payments only.  Unfortunately we won't be able to accept cheques or card payments.
We are delighted to welcome back our special guests The GillyBillies who will be performing several pieces for us.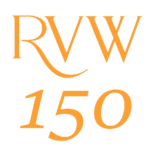 This year we will be celebrating the 150th anniversary of Ralph Vaughan Williams with several of his works and arrangements on the programme along with pieces by other English composers.  There will also be a short geography lesson from Ernst Toch and an old American song arranged by Aaron Copland.  Music will include:
* Ralph Vaughan Williams: The Dark Eyed Sailor; The Lover's Ghost; Just as the Tide was Flowing; Three Elizabethan Partsongs
* Aaron Copland: Ching-a-Ring Chaw
* Ernst Toch: Geographical Fugue
* John Whitworth: The Mermaid
* Guy Turner: Tequila Samba 
* Gerald Finzi: My Spirit sang all day; I praise the tender flower
* John Ireland: The Hills
* Robert Lucas Pearsall: Adieu! my native shore 
* Heinrich Isaac Insbruch ich muss dich lassen
Watch out for further updates on our Facebook page. We very much hope to see you there.
FUTURE DATES FOR YOUR DIARIES:
Saturday 8 October 2022 – Afternoon Concert for Great Missenden Parish Church
Sunday 11 December 2022 – Christmas Concert