A Fanfare for Christmas
Following the abandonment of our concert on 10 Dec due to snow, we had hoped to present it during January as a post-Christmas celebration. Unfortunately it has not been possible to find a date suitable for enough members of the choir to take part.  We have therefore reluctantly decided to cancel the concert – the first time we have had to do this in our sixty year history… 
If you have already paid for tickets, please use the 'Contact Us' links above before 31st Jan and we will provide further information.  Any unclaimed payments will be donated to the White Hill Centre, our nominated charity for this concert.  Please accept our apologies for any inconvenience this may have caused and we do hope you will be able to come to see us, unimpeded by the weather, at our next concert on 28 April 2018 at Holy Trinity Church, Prestwood.  More information soon and, in the meantime, have a very Happy New Year!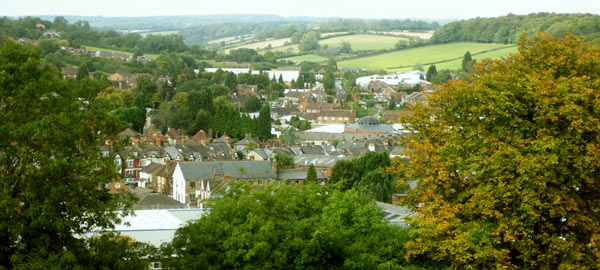 The Damon Singers is a friendly, mixed choir of about 20 voices which performs a wide repertoire of mainly unaccompanied, a capella music from all periods and from across the world. We are based in Chesham, Buckinghamshire and give about 3 – 4 concerts a year.
Please explore these pages to learn more about us. We would be delighted to see you at one of our concerts and, if you would like to join a small, friendly choir, please contact our secretary, Patrick Lunt, and come along to one of our weekly rehearsals. Anyone who can sing is very welcome to join us at a rehearsal!
Come and Like us at our new Facebook page.